Shatta Wale's July 6 Nima concert, which was pushed back to prevent a possible  stand-off with hiplife group VVIP (who staged their annual Sallahfest on the same day) finally came off Saturday July 23.
The event saw thousands troop to the Nima Highway to see their "Dancehall King" perform, and stood through rain showers to sing along to Wale's endless catalogue of hits.
The concert forms part of a series of events in his initiative for peaceful elections come December, and once and for all, also confirms his overwhelming Nima following.
See photos of the event below: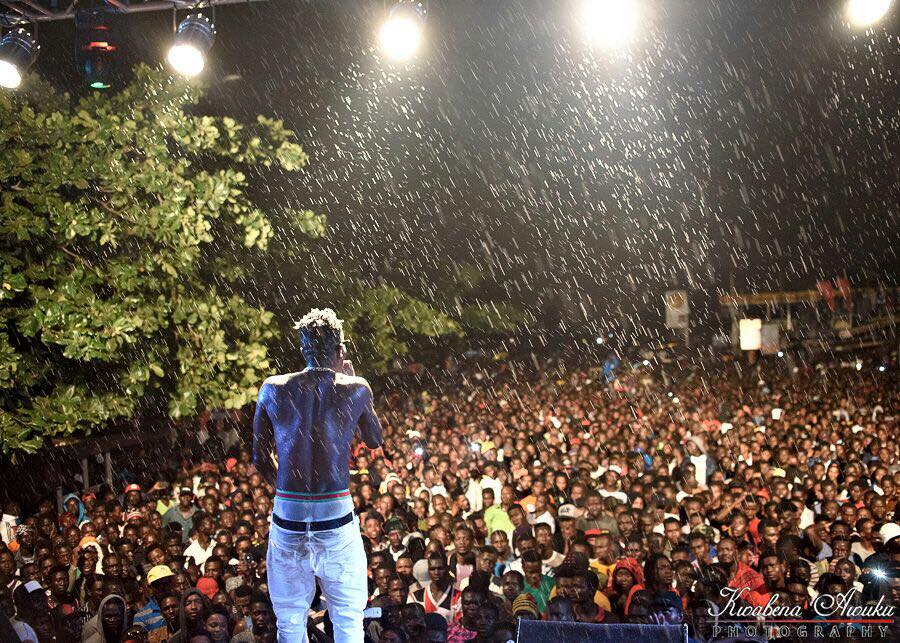 –GABRIEL MYERS HANSEN/ ENEWSGH